Stories about artefacts and machines, prompted by my watercolour drawings and Drawing Conversations with other humans, and using Generative AI to generate various visual interpretations that replicated their dominat features. Text was created with sentences generated by ChatGPT, which I then (mostly) discarded, edited or modified.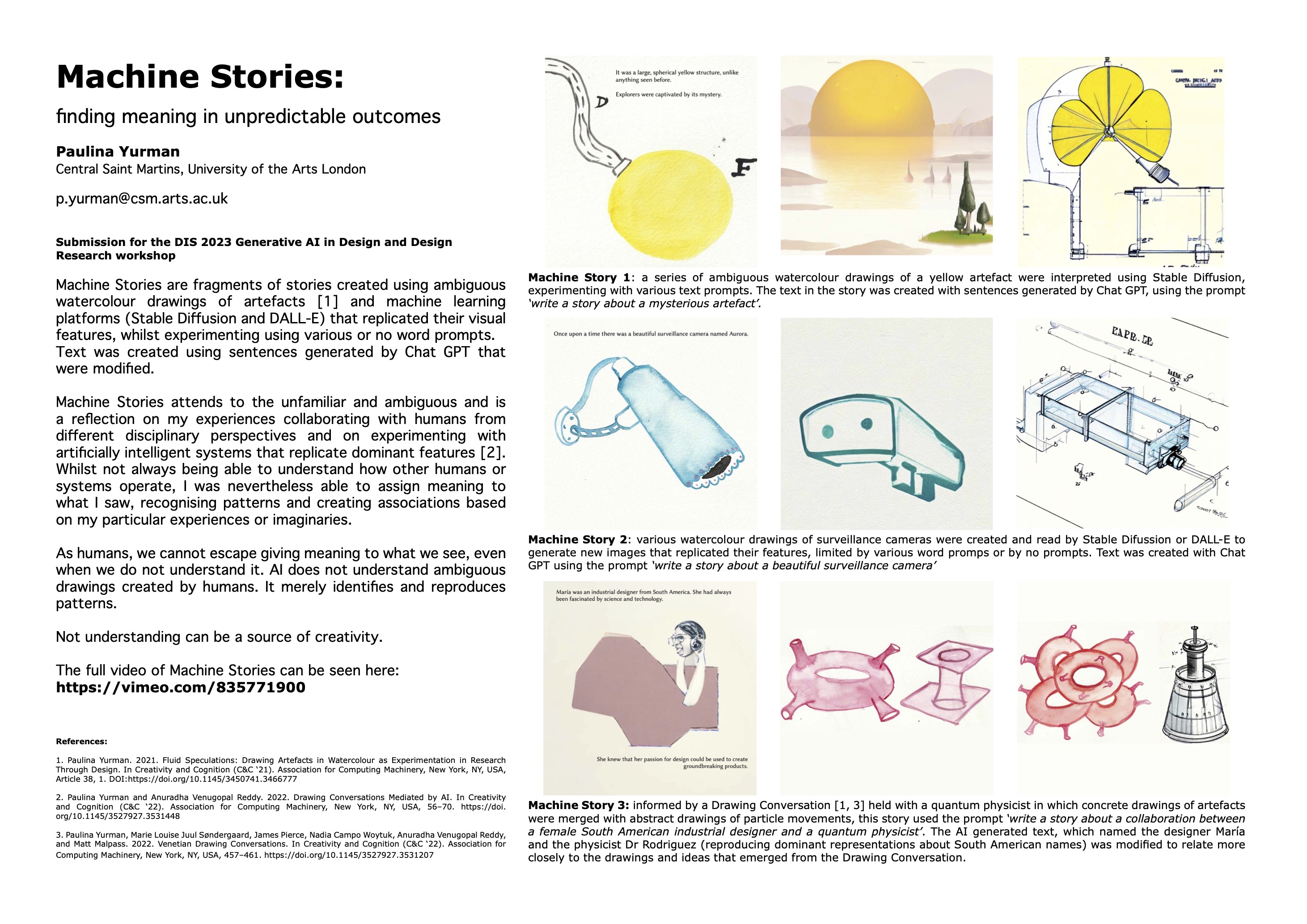 Related Publications:
Machine Stories: finding meaning in unpredictable outcomes.
2023. Position pictorial paper for the ACM DIS 2023 workshop
'Towards a Design (Research) Framework with Generative AI
', July 2023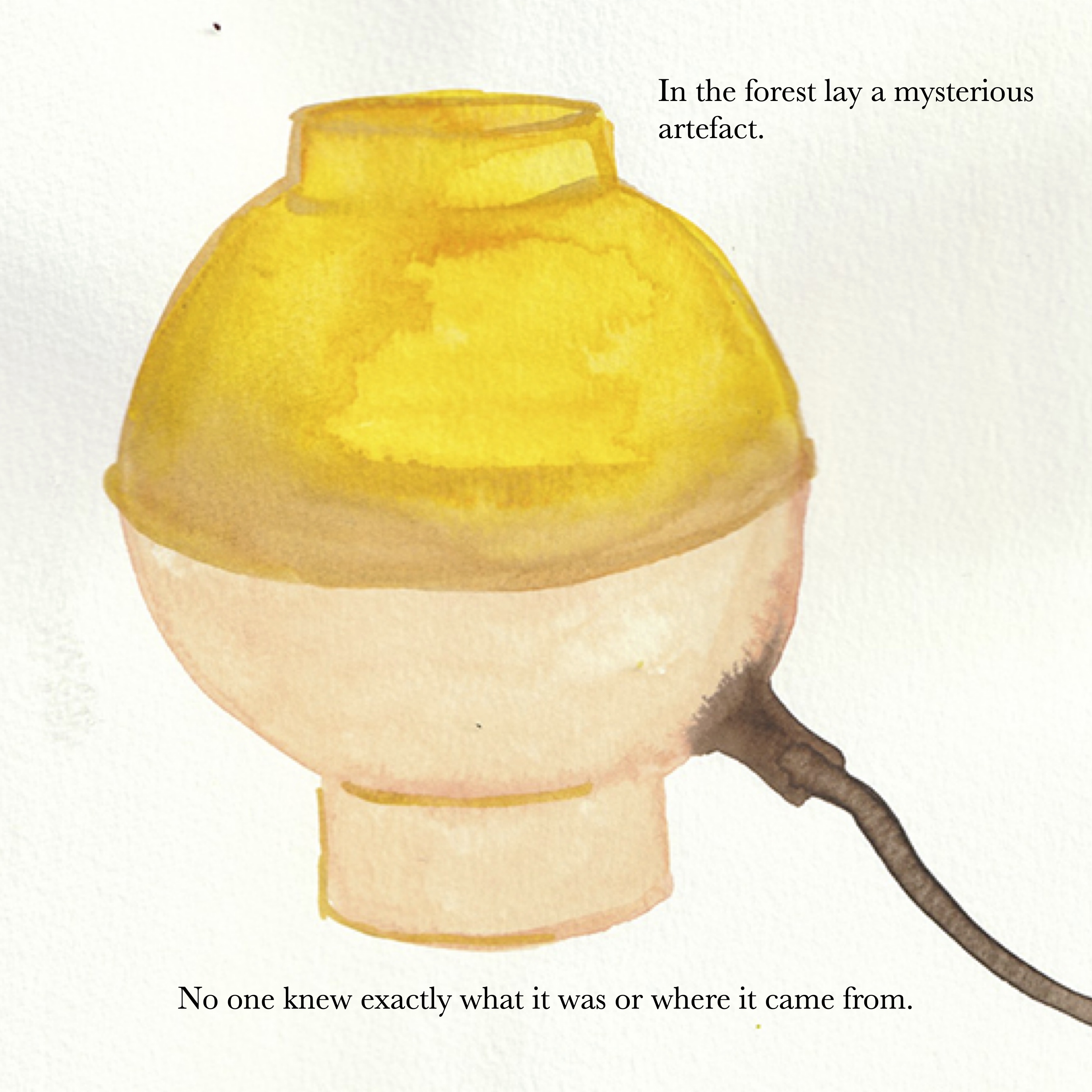 2023 PAULINA YURMAN