Drawing Conversations
Drawing Conversations
is an exercise I developed for collaboratively engaging in speculative storytelling about artefacts and technologies, through the practice of drawing.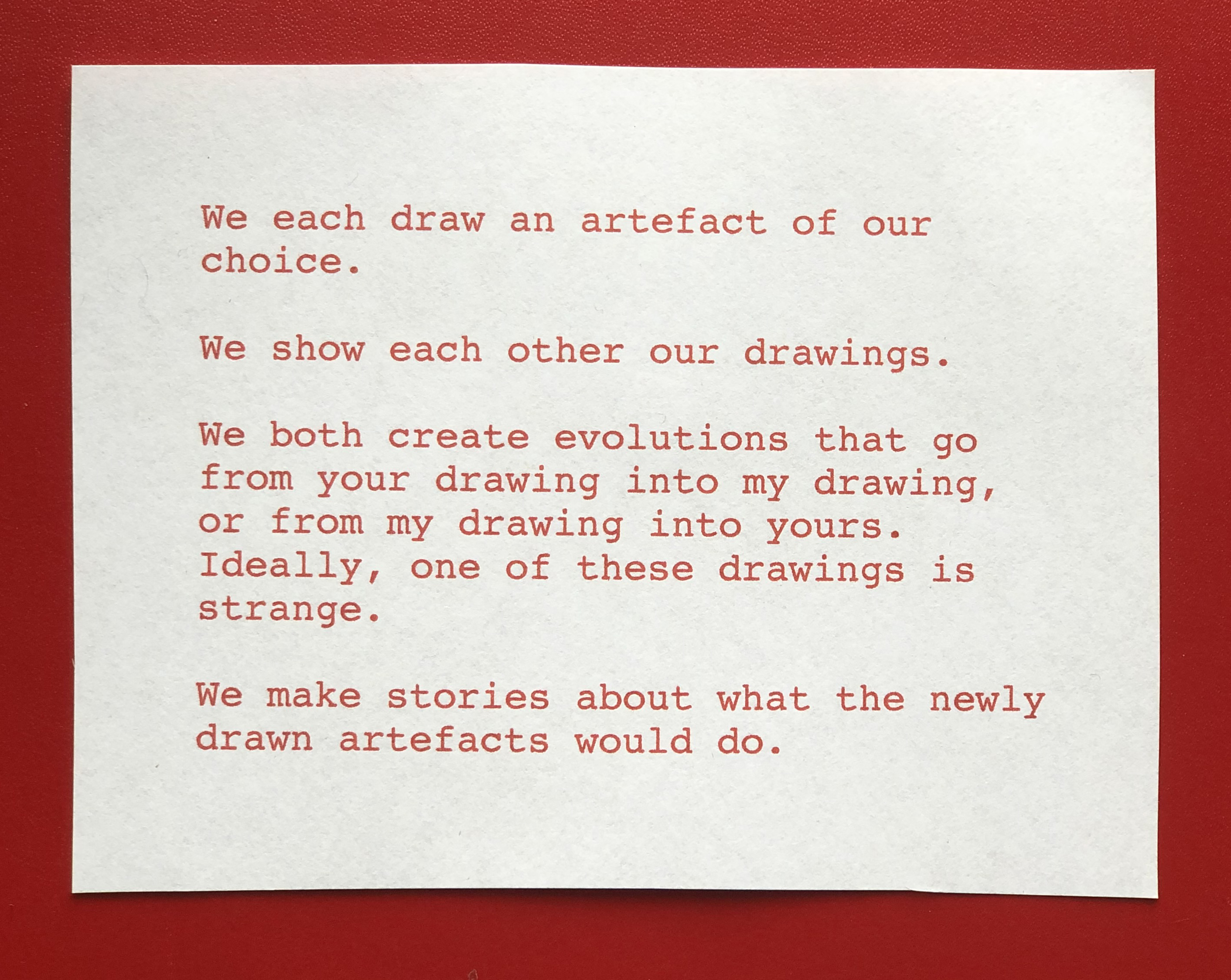 Instructions for Drawing Conversations
Drawing Conversations
is an ongoing initiative. Through drawing, I engage in speculative conversations with other scholars and practitioners, who may or may not use drawing in their work, but who might be interested to collaboratively explore ideas in non-verbal forms.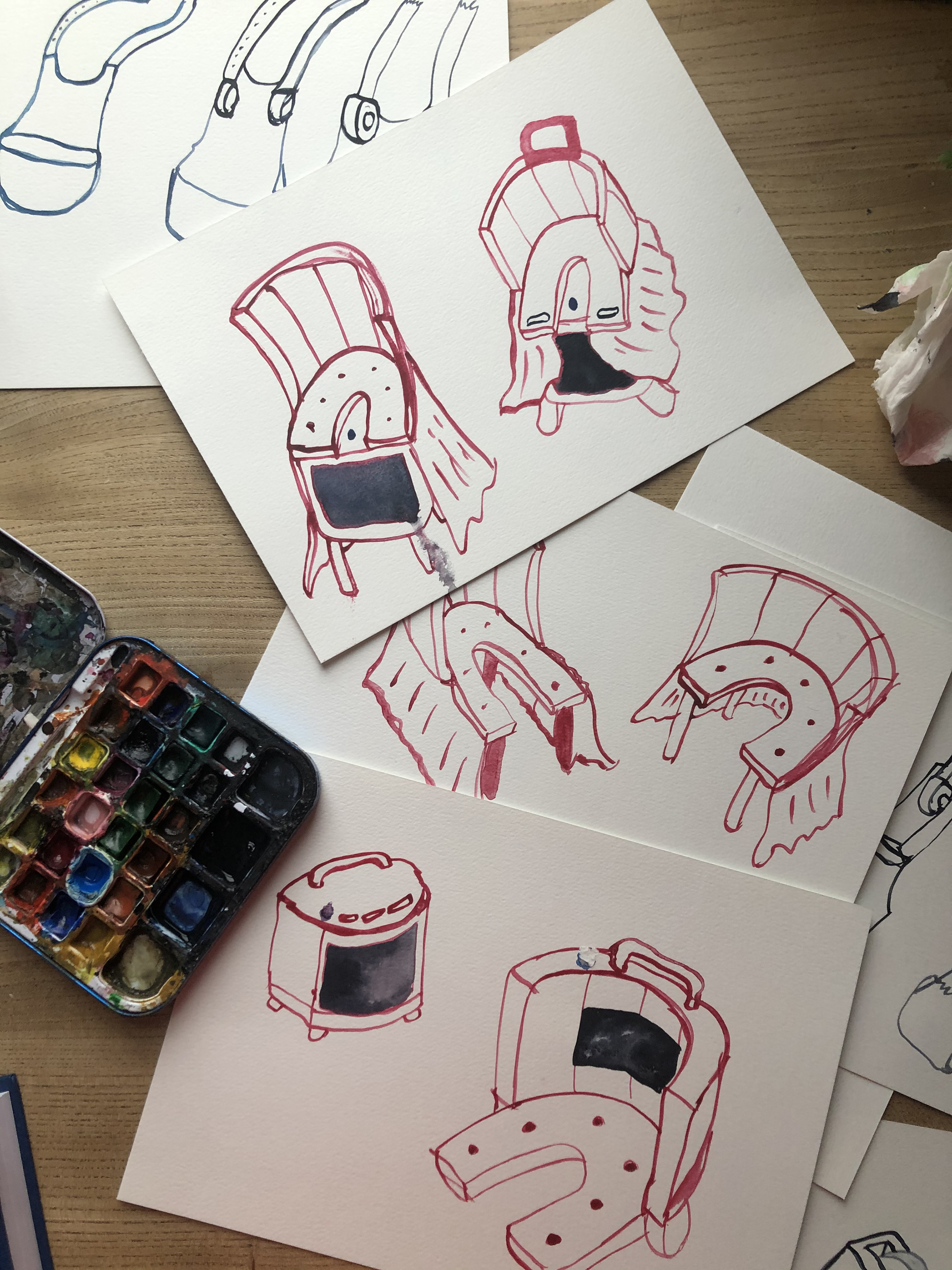 Drawn mutations, merging drawings of a speaker and a medieval birthing stool.
Publications:
-So I drew this thing. Conversations through Artefact Drawing. Paulina Yurman.
2020. Position Paper for DIS 2020 virtual workshop

http://thingsofdesign.info
The first
Drawing Conversation
was with designer Jon Marshall. We first drew an artefact of our choice, in this case a pair of shoes and a printer. What followed was a number of drawings that evolved from one artefact into the other. The result was a range of strange in-between drawings that invited new stories that we discussed: digital shoes that could print images of the places they walked over, or printers that might walk. The exercise also enabled an appreciation of differences in drawing approaches and used media.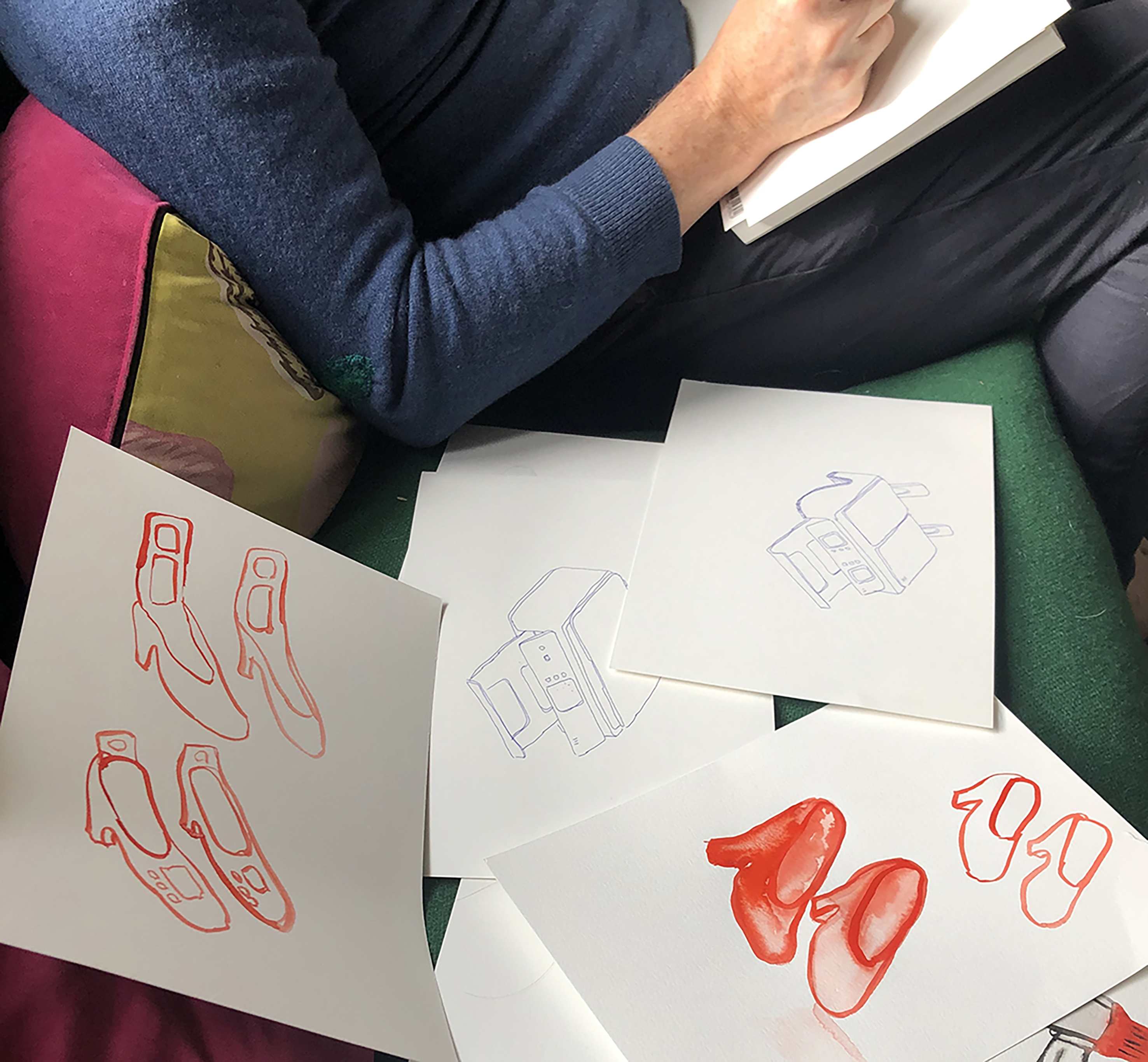 Drawing Conversations became a palyful activity that enabled me to speculate with others through drawing during the pandemic.
Drawing Conversation between myself and BigbigGan from runwayML, reinterpreting each other's artefacts.